Desk and computer set up is VERY important to prevent pain and injuries in the workplace. In the twentieth century, hours of work at a computer are forever increasing and so are problems related to poor ergonomics.
You only need to sit badly for a few minutes to cause pain or an injury. Below is a diagram showing the correct desk and computer set-up. It is important to sit upright with your arms supported and your back as far back in the seat as possible with feet flat on the floor.
Never sit at your desk for too long, try and get up every hour and move around. If you do sit all day, it is important to keep moving especially if you feel like you are getting stiff. Below are some exercises that you can do at your desk to help prevent pain or stiffness.

---
EXERCISES TO DO AT YOUR DESK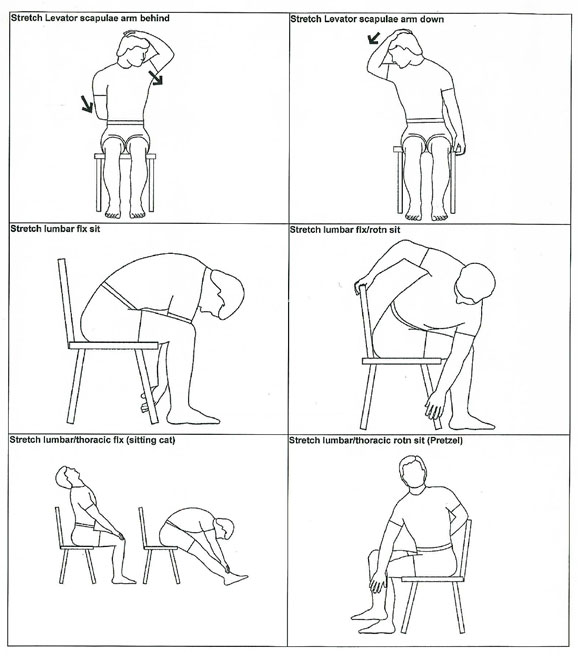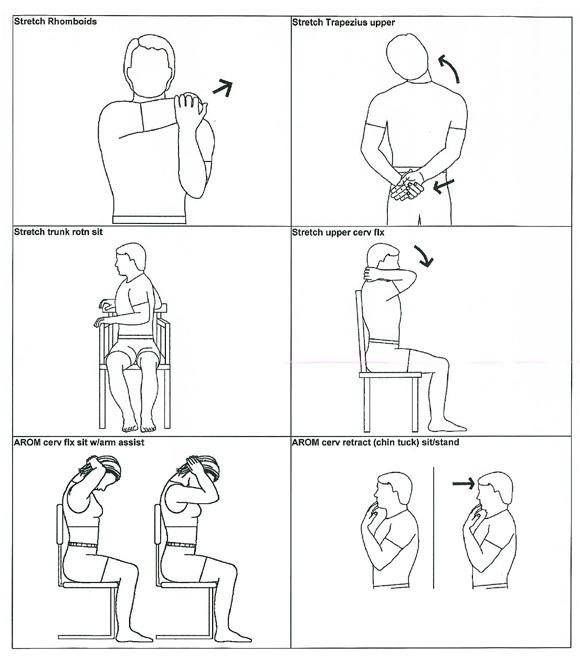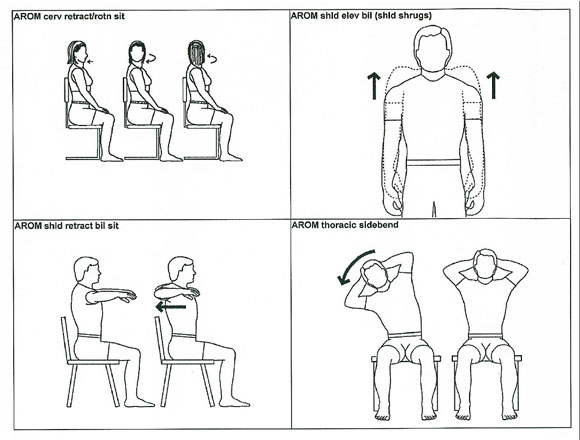 ---
CORRECT DESK SET-UP